How do I add or edit a template on my wedding website?
To select or change your website template:
Go to Templates

Click on a template to add it to your website

Select templates are available in different color schemes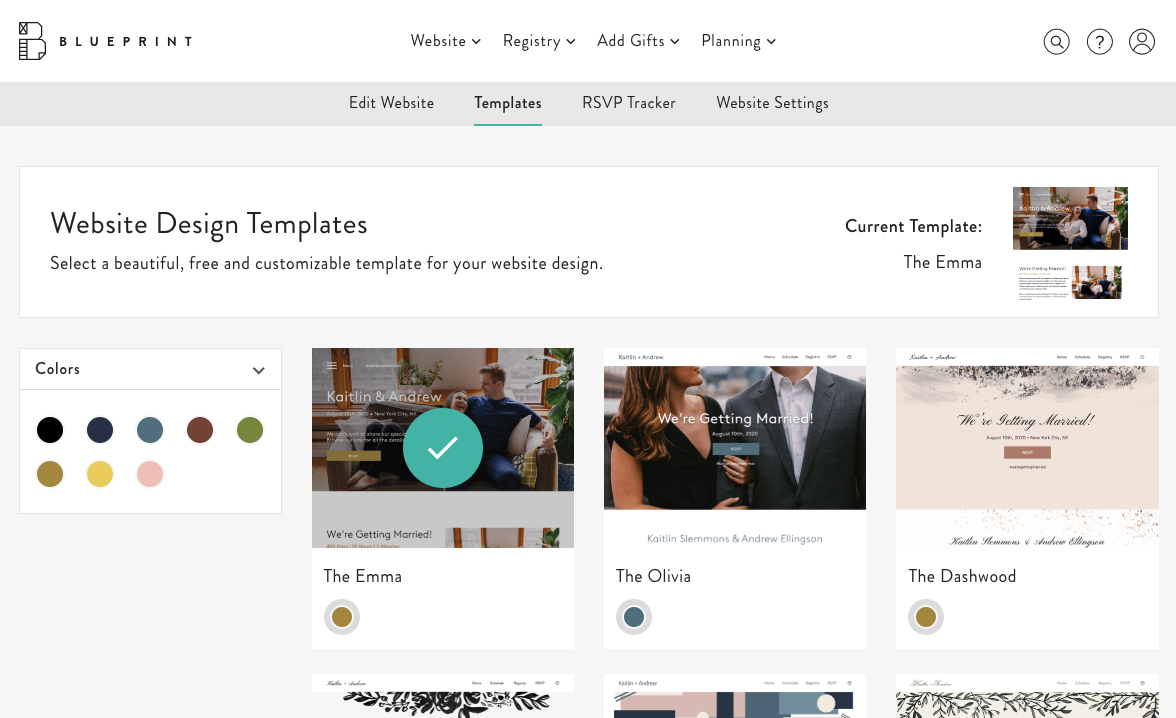 We feature a Templates preview page so that you can see all of our current options: Click Here.
Looking for some inspiration on which template to choose? Check out our handy Template Style Guide to see what fits your website best.