Creating a custom cash gift for your Blueprint Registry is simple.  You're able to choose the title, description, fund amount and a custom photo.
Follow these instructions to create your very own custom cash gift:
1. In the main menu select "Add Gifts" > "Cash Registry"
2. Select the "Custom Cash Gift" option from the gift list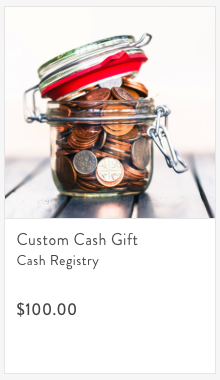 3. Add and edit any details for your gift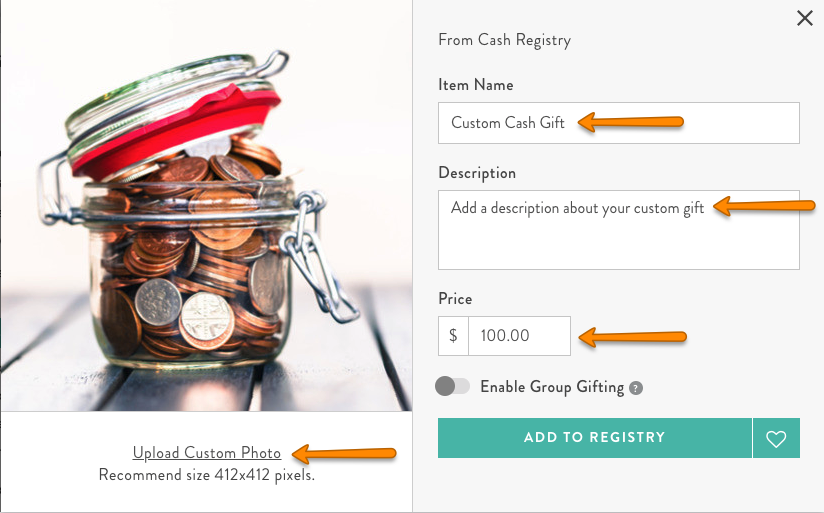 4. When you're done click "Add to Registry"