What is a group gift?
Group gifts allow for multiple contributions to be made towards the price of one gift.
Setting up a Group Gift is simple. Click on the item in the registry, and select the "Enable Group Gifting" toggle. You can also hide the group gift goal price.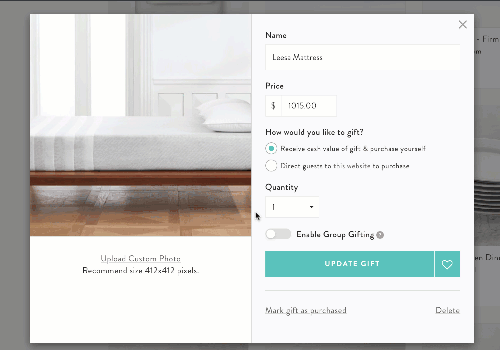 Please note: Group gifts are considered cash gifts only. Registrants will receive funds to order when ready.
This includes cash registries, cash gifts, and physical gifts. All group gifts are considered "cash" gifts, and registrants will receive their cash funds through Blueprint at their convenience.